WHAT IS A PLACE TO GATHER?
"Place to Gather", as its name suggests, is a place for our community to come together. It will be an all-inclusive playground, pavilion and community center and upon completion, will also include a walking path ("exercise and prayer trail") and marketplace with shops and restaurants.
Place to Gather is comprised of three separate organizations that work together, each with its separate but related mission: PtG Community Center (a place to gather, play and build relationships), PtG Market Place (a place to eat, work, and shop) and LifeSpring Community Church (a place to worship, serve and grow spiritually).
"Place to Gather" is intended to be used by the general public, specifically residents of Spring Grove, Richmond, Twin Lakes, Villages of Salem Lakes, Johnsburg, Fox Lake, Genoa City, and the surrounding communities including neighbors, schools, and families. This facility will be a place that is accessible for all age groups and abilities.
In 2022, Lifespring Community Church donated improved real estate and architectural design valued at $435,000 to PtG Community Center (a 501(c)(3) non-for-profit charitable organization) for the purpose of building a "Place to Gather". PtG Community Center will fundraise, build and operate the community center, playground, pavilion, and walking path. This project will be located at 1154 Route 173 in Spring Grove, IL.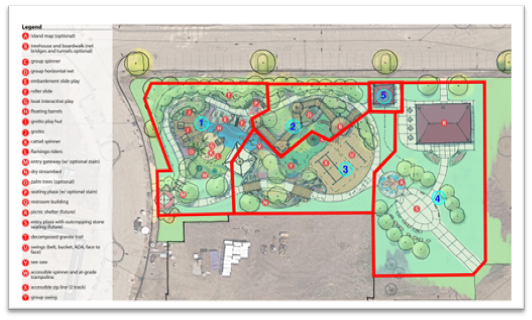 Learn More About the Adventure Playground  
Learn More About the Community Center  
Learn More About the Marketplace  
Learn More About LifeSpring Church  
GET INVOLVED
Join the Facebook Group
CONTACT US
Ask a Question or Join the Team
Stay Connected
Subscribe for Email Updates
A Place to Gather for the Community
Community Center For the Greater Spring Grove Area
A new Home for LifeSpring Community Church
Real People, Changed Lives
More than just a playground.