What if children of all ages and physical abilities had a place to play, use their imagination, and connect with other children? What if that place was as enjoyable for adults of all ages as it is for the children?  Place to Gather is building a playground accessible for all ages and all abilities in Spring Grove. This playground will be a multi-terrain adventure with a Swiss Family Robinson theme. This "Adventure Playground"  creates a story adventurers of all shapes and sizes can re-write every time they visit.
PtG Community Center is a not-for-profit corporation formed by LifeSpring Community Church for the purpose of blessing the neighborhoods, families and schools in Richmond, Spring Grove and the surrounding areas. The Adventure Playground is the first of three projects planned by PtG Community Center: Adventure Playground, Community Center, and Pavillion.
The Place to Gather Adventure Playground will be more than just a playground. This park will be an ADA accessible, multi-terrain recreational landscape that will be as creative and imaginative as it is enjoyable
and fun.
Organizations part of A place to gather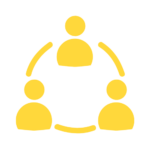 Place to Gather Community Association
A place to gather as a community, play and build relationships.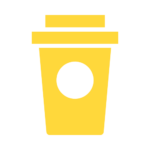 Place to Gather MarketPlace
A place to eat, work, and shop.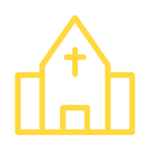 LIFESPRING COMMUNITY CHURCH
A place to worship, serve and grow spiritually.
Place to Gather began as a dream of members of LifeSpring Community Church to provide a place for the entire community to gather. This place to gather would be for all age groups and not just limited to church members. It would be for all people.
In 2018 LifeSpring purchased a 20-acre parcel on the northwest corner of Rt. 173 and Siedschlag in Spring Grove.
On September 1, 2020 the Village of Spring Grove approved Place to Gather as a Planned Unit Development (PUD). This PUD would include a church, community center, adventure playground, walking path, restaurants, and retail. And lots of space for the community to gather. The additional amenities beyond the church itself are meant for the use of the general public including residents of Spring Grove, Richmond, Twin Lakes, Village of Salem Lakes, Johnsburg, Fox Lake, Genoa City, and other surrounding communities in Northern Illinois and Southern Wisconsin.
Place to Gather is comprised of three separate organizations that work together, each with its separate but related mission: PtG Community Center (a place to gather, play and build relationships), PtG Market Place (a place to eat, work, and shop), and LifeSpring Community Church (a place to worship, serve and grow spiritually).
PtG Community Center (a non-profit) is currently planning and raising funds for an Adventure Playground that is accessible for all ages and abilities. It is a multi-terrain adventure park with a Swiss Family Robinson theme. LifeSpring has donated improved real estate and architectural design valued at $415,795 to PtG Community Center. The new and separate organization will build out and operate the community center, playground, pavilion, and walking path.
Working with Hitchcock Design, plans for the adventure playground are drawn and divided into five phases of construction. It is the hope of PtG Community Center to begin construction of the first phase in Spring/Summer 2023.
GET INVOLVED
Join the Facebook Group
CONTACT US
Ask a Question or Join the Team
Stay Connected
Subscribe for Email Updates